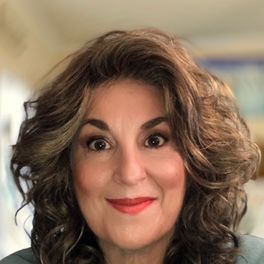 Songwriter and Vocalist:
About Dori:
Dori has been involved with music in one way or another since the age of nine.  She started out as a  musical theater performer in her early teen and young adult years.
As the years progressed she branched out into doing voiceover commercials and fronted pop and jazz bands as they toured the nation.
Eventually she had the opportunity to sing in off Broadway shows and was a demo vocalist for songwriters in NYC.
As a vocalist Dori wanted to expand her musical reach so while living in NYC she made a trip to Nashville in order to audition for a vocal competition. After several rounds she ended up placing second in a televised TNN (now The Country Network) show called "You Can Be a Star."  She lost to the incomparable late Lari White who went on to succeed in the country music business.
When in college, Dori majored in music education and later in life used those skills by teaching choir, band and orchestra in the public school for years.
This is where her songwriting interest began. Some schools she worked in did not have enough money in the budget for the music program so with a lack of materials, she began writing children's shows with an original script woven throughout the songs that were performed. Several of her show choirs won awards for their showmanship and singing abilities.
It was not until she finally left teaching that she was able to devote time to songwriting. 
In 2018, Dori debuted her original one-woman show entitled "The Art of Letting Go."  Dori wrote and performed all music, lyrics and script in Dallas, Texas where she currently resides.
She has written over 100 songs all as a solo writer and has been given accolades by the following recognition and awards:
"Ones to Watch" September 2020, January 2021 Nashville Songwriter's Association International
Publisher's Luncheon two Song Considerations Nashville Songwriter's Association International
Song of the Year 2015 Dallas Songwriter's Association
Songwriter's Showcase Spotlight Song by the Gaither Songwriting Intensive
Memberships: NSAI, Minnesota Songwriter's Association